The 100 Best Strength Training Books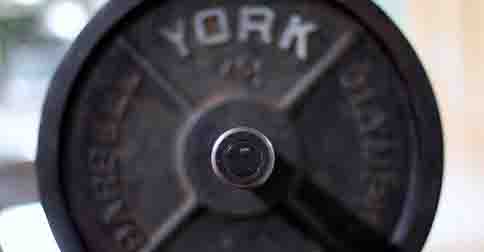 Image by Live4Soccer (CC BY-ND 2.0)
"This is the book that I wish I'd had when I began my training" is a common opening sentiment expressed by many authors of strength training books. This list, on the other hand, is the list of books I wish I'd had when I began training. It would have saved me a lot of time. The list contains the 100 best books for weightlifting. It's primarily aimed at beginners interested in sports based strength training; but has more detailed and academic books for the more advanced lifter, has texts on other subjects relevant to strength training, and contains some of the important works on bodybuilding too.
If you are a beginner, you will want to get Starting Strength and Pavel's Power to the People. These texts will help you make gains quickly, but, more importantly, Starting Strength will set you off on the right path to continue making gains once you've progressed from being a beginner to being an intermediate lifter.
Intermediate lifters should consider reading Practical Programming for Strength Training, The Science and Practice of Strength Training, and Periodization Training for Sports. These will take your understanding to the next level. Practical Programming is particularly good, combined with Starting Strength, as it covers how workout routines should develop as you gain strength and experience.
When considering which book to read it's worthwhile to do a little research into the author and text yourself. For example, try reading comments on Amazon, especially the negative ones; and try Googling for online reviews.
As strength training fits under the umbrella of Sports Science and has many other disciplines relevant to it, such as nutrition, flexibility and mobility, there are many good books on these subjects included too.
If you have an opinion on any of the books on this list, or if you've an opinion as to what books are missing from the list, please express it in the comments section below.
---
Author:
David Thomson
Comments